Dark Waters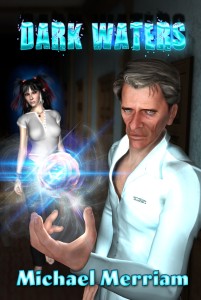 Richard Martz is a bitter ex-mage cursed as punishment for the destruction of his previous magical coven. Richard is reluctantly drawn back into the world of magic and intrigue when he is approached by Holly Ellefson, daughter of a human mage. Holly is also part-fey, a bloodline taboo by both custom and treaty.
Agreeing to protect Holly, Richard pits his erratic, broken magic against the Twin Cities Magical Council. As Holly gains control over her fey abilities and the magical powers inherited from her mother, she discovers her family's deep secrets: secrets the Magical Council would rather stay buried.
Caught between multiple enemies, Richard and Holly race to unravel the mystery of Holly's heritage while healing the wounds of Richard's tragic past, even as the forces arrayed against them tighten their grip, threatening death—or worse—should Richard or Holly fall into their hands.
Dark Waters is available at Alban Lake Publishing
and at Smashwords in various ebook formats.
~~~~~~~~~~~~~~~~~~~~~~~~~~~~~~~~~~~~~~~
Old Blood's Fate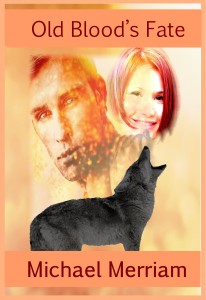 When Jack Clausen shows mercy to a dying coyote, a powerful spirit approves from the shadows. The Great Coyote is about to change Jack forever, for the time has come to awake the Dreamer even as the Spirit Council watches, some with plans to betray Jack.
Unbeknownst to Jack, he must rejoin with that part of himself that walks as the Nightmare, though the Nightmare is protected by an ancient witch who has her own plans for Jack, his friends, and his allies, and even the Great Coyote can hope to control the outcome.
Old Blood's Fate is available in Softcover and Kindle
~~~~~~~~~~~~~~~~~~~~~~~~~~~~~~~~~~~~~~~
Last Car To Annwn Station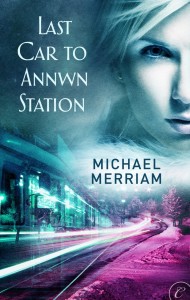 "The fare is ten cents, miss."
Mae Malveaux, an attorney with Minneapolis Child Protective Services, is burnt-out, tired and frustrated. Passing on an invite from Jill, her flirtatious coworker, Mae just wants a quiet night in. Leaving the office late, she's surprised to find the Heritage Line streetcars up and running and hops aboard, eager for a quick trip home.
But this is no ordinary streetcar. Death is one of its riders, and Mae is thrust into Annwn, a realm of magic and danger.
"Your transfer, miss. You'll need that."
Mae's life is turned upside down as human and fae worlds collide. Her budding relationship with Jill takes a perilous turn when they are hunted by mythical beasts, and Mae is drawn into a deadly power struggle. With Jill at her side, Mae must straddle both worlds and fight a war she barely comprehends, for not only does the fate of Annwn rest in her hands, but the lives of both a human and fae child…
Last Car to Annwn Station was named a Top Book for 2011 by Readings in Lesbian & Bisexual Women's Fiction and is available in ebook format at Carina Press,  Barnes & Noble, Amazon, and in audio format at Audible.